---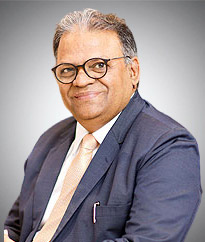 SHRI ARUN KUMAR SINGH:Chairman, ONGC Nominee
DIN:(DIN: 06646894)
Shri Arun Kumar Singh is the Chairman of Oil and Natural Gas Corporation Limited (ONGC). A Mechanical Engineer from National Institute of Technology, Patna, he has over 36 years of diversified experience in Oil & Gas industry, in India and abroad. Earlier, he was the CMD of Bharat Petroleum Corporation Limited (BPCL), a 'Maharatna' and a Fortune Global 500 Company. He was also Chairman of Indraprastha Gas Limited (IGL) a Joint Venture (JV) City Gas Distribution (CGD) Company, listed on Indian bourses. He was also on the Board of Petronet LNG Ltd (PLL), a Joint Venture Company, listed on Indian bourses. He has also held the position of President (Africa & Australia) in Bharat Petro Resources Ltd, a wholly owned Subsidiary of BPCL, engaged in exploration of Oil & Gas, largely overseas.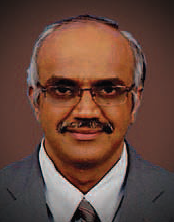 Shri. M. Venkatesh:Managing Director
DIN:07025342
Shri M. Venkatesh is a Chemical Engineer having over three decades of experience in Oil & Gas Sector. He is associated with MRPL since 1994 and executed all major projects.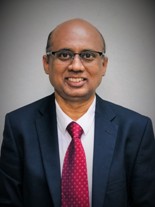 Shri Sanjay Varma:Director (Refinery)
DIN: 05155972
Shri Sanjay Varma, Bachelor of Engineering (Mechanical) from Government Engineering College Jabalpur. He has a diversified experience of 30 years in Petroleum Refining, Petrochemicals and Fertilizer sectors. He has rendered more than 25 years of service at MRPL, Mangalore with cross-functional work exposure in Project, Operations, Utilities, Materials and HSE. He has led as Group General Manager (I/c Refinery) for the last two years. He has previously served in reputed organizations like Indo Gulf Fertiliser, Jagdishpur, UP and Reliance Industries Ltd (Petrochemical Division) Hazira, Gujarat before joining MRPL.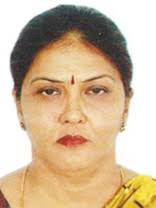 Mrs. Pomila Jaspal :Director : ONGC Nominee
DIN:08436633
Mrs. Pomila Jaspal who is currently Director (Finance) ONGC, a fellow member of The Institute of Cost Accountants of India (ICMAI) and Gold medalist joined ONGC on 1st April 1985 as Finance & Accounts Officer. She handled varied assignments including corporate finance functions such as Direct tax, Indirect tax, Investor relations, Corporate Budget & Project Appraisal etc. Smt. Pomila Jaspal was on the Board of MRPL as Director (Finance) from October 15, 2019 to April 18, 2022. Smt. Pomila Jaspal is also on the Boards of Petronet MHB Limited, ONGC Tripura Power Company Limited and Mangalore SEZ Limited.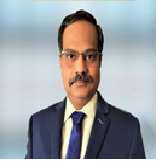 Shri S Bharathan:Director, HPCL Nominee
DIN:( 09561481)
Shri S Bharathan, Director – Refineries, HPCL, has wide exposure to the Refinery operations of HPCL and has worked in Operations and Technical Departments of Mumbai and Visakh Refinery for over 25 years. He has also worked in the Corporate Office on Margin Management & Refinery Project Process for over 4 years. Further, he is also leading HPCL's Green R&D Centre in Bengaluru for the last 3 years. Under him, HPCL Green Research & Development Centre (HPGRDC) has reached filing of about 380 patents. He was Executive Director – Refineries Coordination of HPCL with Additional Charge of R&D.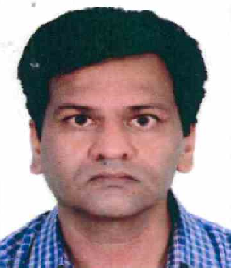 Shri Rohit Mathur:Govt. Nominee Director
DIN:08216731
Shri Rohit Mathur, Joint Secretary (General), Ministry of Petroleum and Natural Gas (MOP&NG) is a Mechanical Engineer from Thapar College of Engineering, Patiala and has also completed Master of Finance and Control (MFC) from Delhi University. Prior to this assignment he was Director (S, CC & FP), MOP&NG handling matters relating to Refineries Sector, Biofuels, Petrochemicals, crude oil supply and flagship programmes. He has also worked in various capacities in other Ministries viz. Ministry of Agriculture, Food Processing Industries, Ministry of Finance (Department of Economic Affairs), Department of Biotechnology and Ministry of Health & Family Welfare.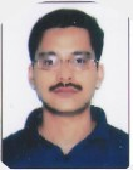 Shri Asheesh Joshi:Govt. Nominee Director
DIN:09005888
Shri Asheesh Joshi is an IAS Officer of 2006 batch belonging to Uttarakhand Cadre. Shri Asheesh Joshi, Director (Bio-Refinery) Ministry of Petroleum & Natural Gas was inducted as Government Nominee Director on the Board of the Company on 14th June, 2022. Prior to this he has been a Government Nominee Director on the Board of Oil India Limited. Shri Asheesh Joshi was Secretary (Additional Charge) of Drinking Water & Sanitation Department, Govt. of Uttarakhand prior to his posting in the Ministry of Petroleum and Natural Gas. He possesses rich experience of holding the position of District Magistrate and working at Senior Position in various Departments such as Housing, Home, Agriculture, Finance, Land Revenue, Planning, Energy, Tourism and Rural Development in the Govt. of Uttarakhand.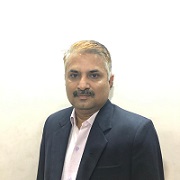 Shri Rajkumar Sharma:Independent Director
DIN: 01681944
Shri Rajkumar Sharma, a Commerce and Law Graduate, is also a Fellow Member of the Institute of Company Secretaries of India, New Delhi. Shri Sharma is Practicing Company Secretary since 1997 in Guwahati. He has wide expertise in handling Income tax matters up to investigations, appeal matters and Company law matters including merger, demerger and restructuring of Companies. He has been Chairman of North-East chapter of Institute of Company Secretaries of India in year 2011-2012. He has also been Secretary of Tax Bar Association in 2006, a premier body of Tax Practioners of Assam. He had served on the Board of Numaligarh Refinery Limited as Independent Director till 2019. Shri Sharma is also State Executive Member of Marwari Yuva Manch. He is a regular and acclaimed Speaker on Income Tax Law, Company Law in various professional platforms.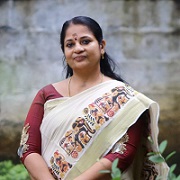 Ms. Nivedida Subramanian :Independent Director
DIN:08646502
Ms. Nivedida Subramanian is a Law Graduate and has also have done Masters in Administration (MBA) and Masters in Law (LLM.) By profession, she is Lawyer since 2007 and SC accredited Mediator since 2015. She is also into social services.

Shri Manohar Singh Verma :Independent Director
DIN:09393215
Shri Manohar Singh Verma had completed graduation and masters in Civil Engineering with specialization in Water Resources. He had worked as Lecturer and Associates Professor in Shri Govindram Seksaria Institute of Technology and Science (SGSITS), Indore and SSVPS Engineering College, Dhule. He joined MP State Police Service in 1989 and served in Madhya Pradesh at Chhindwara, Rewa, Seoni, Ujjain, Jabalpur, Gwalior and Bhopal in various capacities. He was inducted into Indian Police Service (IPS) with seniority of the year 2003. He has worked as Superintendent of Police (SP) Mandsaur and SP Ujjain. He has also worked as Deputy Inspector General (DIG) of Police at Gwalior, Deputy Inspector General (DIG) of Police at Khargone and Deputy Inspector General (DIG) of Police at Jabalpur, from where he retired in June, 2020. Shri Verma has been conferred with Police Medal for meritorious service in 2009 and Police Medal for Gallantry in 2011 by the President of India. He has also been conferred with the Simhastha Jyoti Medal for his services as Superintendent of Police (SP) during Simhastha 2016 at Ujjain.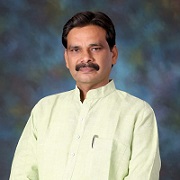 Shri Pankaj Gupta:Independent Director
DIN:09393633
Shri Pankaj Gupta is a Commerce and Law Graduate. By profession, Shri Gupta is Practicing in Civil & Revenue Matters at District headquarters, Collector ate, Etah. He is actively engaged in social services.