---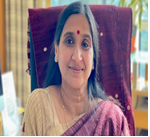 Dr. Alka Mittal:Chairperson, ONGC Nominee
DIN:07272207
Dr. Alka Mittal is a post graduate in Economics, MBA (HRM) and Doctorate in Commerce and Business Studies. She joined ONGC as a Graduate Trainee in 1985 and brings with her an extremely rich experience spanning over three decades. Dr Mittal is the first woman to hold the charge of a full-time Director in ONGC's history as Director (HR) from 27.11.2018. She is also on the Board of ONGC Mangalore Petrochemicals Limited (OMPL) as ONGC nominee Director since August 2015. She was also a nominee Director on the Board of HPCL. Previously, she worked as Head CSR, ONGC at Corporate Office of ONGC and took up major CSR projects across India. She has a special penchant for training and mentoring and has trained more than 11000 GTs of ONGC since 2001 on "Corporate Governance" as part of their induction program. As a senior HR specialist, Dr Alka Mittal has made rich contributions in various professional forums and bodies. She is an Executive Committee member of NIPM (National Institute of Personnel Management) and was President of Forum for Women in Public Sector (WIPs), Northern Region till recently and heads the Women Development Forum of ONGC. Currently, Dr. Mittal is holding additional charge of Chairperson and Managing Director, ONGC.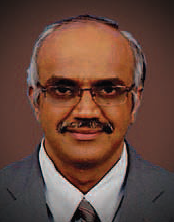 Shri. M. Venkatesh:Managing Director
DIN:07025342
Shri M. Venkatesh is a Chemical Engineer having over three decades of experience in Oil & Gas Sector. He is associated with MRPL since 1994 and executed all major projects.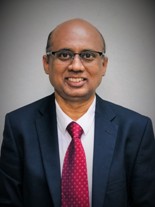 Shri Sanjay Varma:Director (Refinery)
DIN: 05155972
Shri Sanjay Varma, Bachelor of Engineering (Mechanical) from Government Engineering College Jabalpur. He has a diversified experience of 30 years in Petroleum Refining, Petrochemicals and Fertilizer sectors. He has rendered more than 25 years of service at MRPL, Mangalore with cross-functional work exposure in Project, Operations, Utilities, Materials and HSE. He has led as Group General Manager (I/c Refinery) for the last two years. He has previously served in reputed organizations like Indo Gulf Fertiliser, Jagdishpur, UP and Reliance Industries Ltd (Petrochemical Division) Hazira, Gujarat before joining MRPL.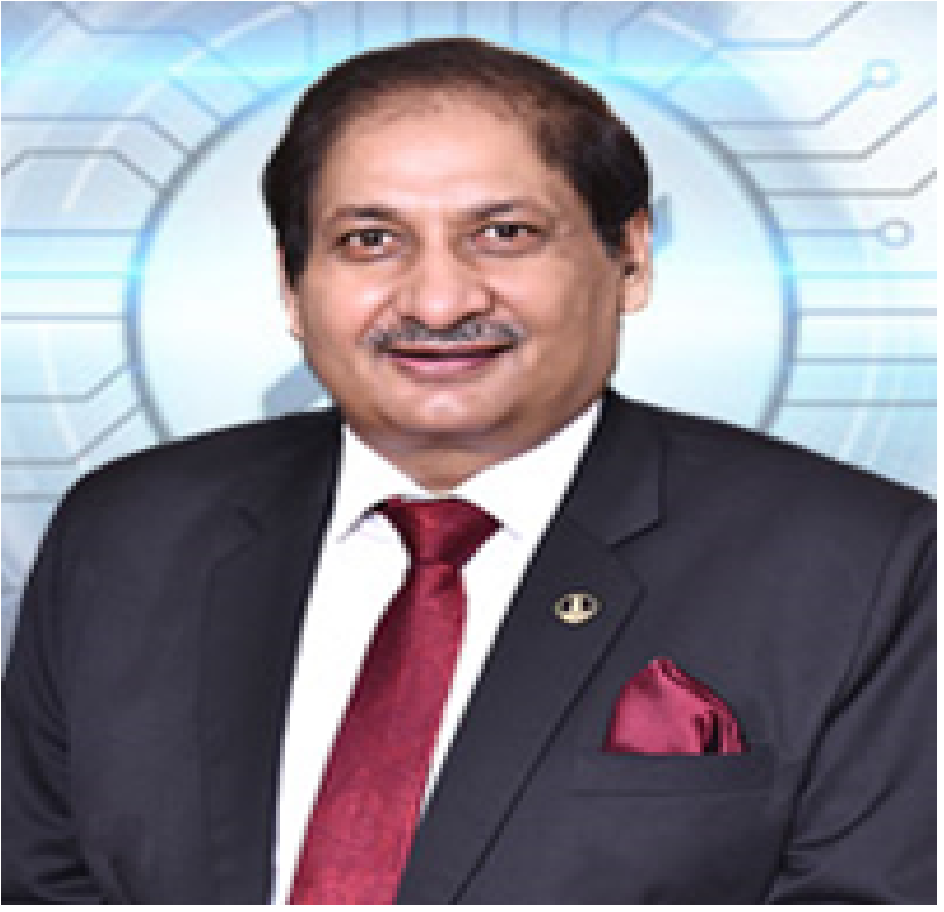 Shri Om Prakash Singh:Director, ONGC Nominee
DIN:08704968
Shri Om Prakash Singh a Mechanical Engineer with more than 32 years of experience, Shri Singh has built a deep industry understanding and proven management experience across the technical and commercial roles he undertook during his career. Shri Singh has a distinguished track record as a drilling engineer and has demonstrated dynamic leadership and vision, as he progressed through various roles within the company. He is well-versed with national and international Exploration & Production business and carries an extensive experience of offshore and onshore operations. He has a vast industry knowledge and global business experience. He has played major roles in handling the challenging deepwater drilling project in India and overseas projects in Vietnam, Iran, Qatar and Brazil. Shri Singh's tenure as Head Nhava Supply Base has been very impressive. In challenging conditions, he exhibited a leading role with enthusiasm, clarity and discipline; thereby transforming the performance of the Nhava Supply Base. With a focus on performance metrics and a continual drive for excellence, Shri Singh spearheaded Tripura Asset as the Asset Manager. During his tenure, the Asset made significant improvements – as he was instrumental in a number of initiatives and enhanced the overall performance of the Asset by fast-tracking projects and synergizing resource mobilization and its utilization. Shri O P Singh is also on the Board of Oil and Natural Gas Corporation Limited, ONGC Tripura Power Company Limited and North East Transmission Company Limited.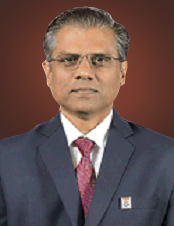 Shri Vinod S. Shenoy:Director, HPCL Nominee
DIN: 07632981
Mr. Vinod S Shenoy, a Bachelor in Chemical Engineering from IIT Bombay. He started his career with HPCL in June 1985. During his career spanning over three decades, He has held various positions in the Refinery Divisions and Corporate Departments of Hindustan Petroleum Corporation Limited and has wide exposure to the Petroleum Industry.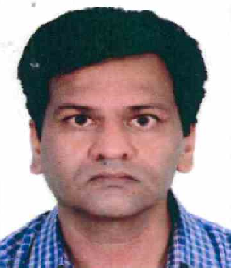 Shri Rohit Mathur:Govt. Nominee Director
DIN:08216731
Shri Rohit Mathur, Joint Secretary (General), Ministry of Petroleum and Natural Gas (MOP&NG) is a Mechanical Engineer from Thapar College of Engineering, Patiala and has also completed Master of Finance and Control (MFC) from Delhi University. Prior to this assignment he was Director (S, CC & FP), MOP&NG handling matters relating to Refineries Sector, Biofuels, Petrochemicals, crude oil supply and flagship programmes. He has also worked in various capacities in other Ministries viz. Ministry of Agriculture, Food Processing Industries, Ministry of Finance (Department of Economic Affairs), Department of Biotechnology and Ministry of Health & Family Welfare.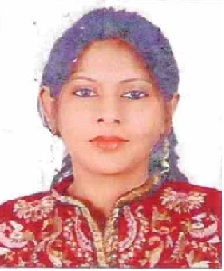 MS. Esha Srivastava:Govt. Nominee Director
DIN:08504560
Ms. Esha Srivastava (IFS), is Director (I/c), Ministry of Petroleum and Natural Gas (MoP&NG) since March, 2019. Ms. Srivastava had served in the Ministry of External Affairs as Deputy Chief of Mission in Thimphu, Third Secretary at Paris. Ms. Srivastava was also on the Board of Bharat Petro Resources Limited and GAIL (India) Limited.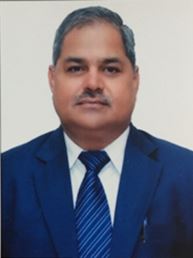 Shri R.T. Agarwal: Independent Director
DIN:01937329
Shri R. T. Agarwal,Chartered Accountant by profession, has more than 35 years of experience in corporate finance and accounts functions. He was appointed as full time Director (Finance) of Power Grid Corporation of India Ltd. (PGCIL), a 'Navratna' company under Ministry of Power, Govt of India, from 29 July 2011 until attaining superannuation. Prior to being taken over as functional Director of PGCIL, world's second largest Power Transmission company, he had worked in finance functions of PGCIL and also in NTPC in various capacities. Accredited with 'CFO - Power Sector Award' from Institute of Chartered Accountants of India in the year 2015. Shri Agarwal has a very wide and rich experience in finance. He was associated with Initial Public Offering (IPO) of PGCIL, and subsequently piloted the Follow on Offers (FPO) in the year 2013. Resource mobilisation from Domestic as well as from International financial institutions including multilateral financing institutions like The World Bank, Asian Development Bank (ADB), IFC, KfW, Germany for the high Capex of PGCIL attaining CAGR more than 17% year on year basis. Raised the first foreign currency Bond of PGCIL and listed the bond in Singapore Exchange. He has also implemented various financial management systems and procedures in finance functions including Treasury management and Internal audit functions of the company for best corporate governance practices. He has also instituted Enterprise-wide Risk management system in PGCIL. His regular and periodic interactions with both domestic and international investors and analysts has improved investors confidence with the company, which helped PGCIL stock a most favoured stock in Indian power sector. He was Nominee Director on the Board of some of the wholly owned subsidiary companies and Joint Venture companies of PGCIL, including POSOCO and Energy Efficiency Services Ltd. (EESL).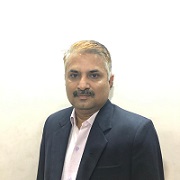 Shri Rajkumar Sharma:Independent Director
DIN: 01681944
Shri Rajkumar Sharma, a Commerce and Law Graduate, is also a Fellow Member of the Institute of Company Secretaries of India, New Delhi. Shri Sharma is Practicing Company Secretary since 1997 in Guwahati. He has wide expertise in handling Income tax matters up to investigations, appeal matters and Company law matters including merger, demerger and restructuring of Companies. He has been Chairman of North-East chapter of Institute of Company Secretaries of India in year 2011-2012. He has also been Secretary of Tax Bar Association in 2006, a premier body of Tax Practioners of Assam. He had served on the Board of Numaligarh Refinery Limited as Independent Director till 2019. Shri Sharma is also State Executive Member of Marwari Yuva Manch. He is a regular and acclaimed Speaker on Income Tax Law, Company Law in various professional platforms.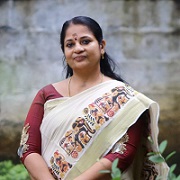 Ms. Nivedida Subramanian :Independent Director
DIN:08646502
Ms. Nivedida Subramanian is a Law Graduate and has also have done Masters in Administration (MBA) and Masters in Law (LLM.) By profession, she is Lawyer since 2007 and SC accredited Mediator since 2015. She is also into social services.

Shri Manohar Singh Verma :Independent Director
DIN:09393215
Shri Manohar Singh Verma had completed graduation and masters in Civil Engineering with specialization in Water Resources. He had worked as Lecturer and Associates Professor in Shri Govindram Seksaria Institute of Technology and Science (SGSITS), Indore and SSVPS Engineering College, Dhule. He joined MP State Police Service in 1989 and served in Madhya Pradesh at Chhindwara, Rewa, Seoni, Ujjain, Jabalpur, Gwalior and Bhopal in various capacities. He was inducted into Indian Police Service (IPS) with seniority of the year 2003. He has worked as Superintendent of Police (SP) Mandsaur and SP Ujjain. He has also worked as Deputy Inspector General (DIG) of Police at Gwalior, Deputy Inspector General (DIG) of Police at Khargone and Deputy Inspector General (DIG) of Police at Jabalpur, from where he retired in June, 2020. Shri Verma has been conferred with Police Medal for meritorious service in 2009 and Police Medal for Gallantry in 2011 by the President of India. He has also been conferred with the Simhastha Jyoti Medal for his services as Superintendent of Police (SP) during Simhastha 2016 at Ujjain.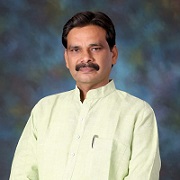 Shri Pankaj Gupta:Independent Director
DIN:09393633
Shri Pankaj Gupta is a Commerce and Law Graduate. By profession, Shri Gupta is Practicing in Civil & Revenue Matters at District headquarters, Collector ate, Etah. He is actively engaged in social services.